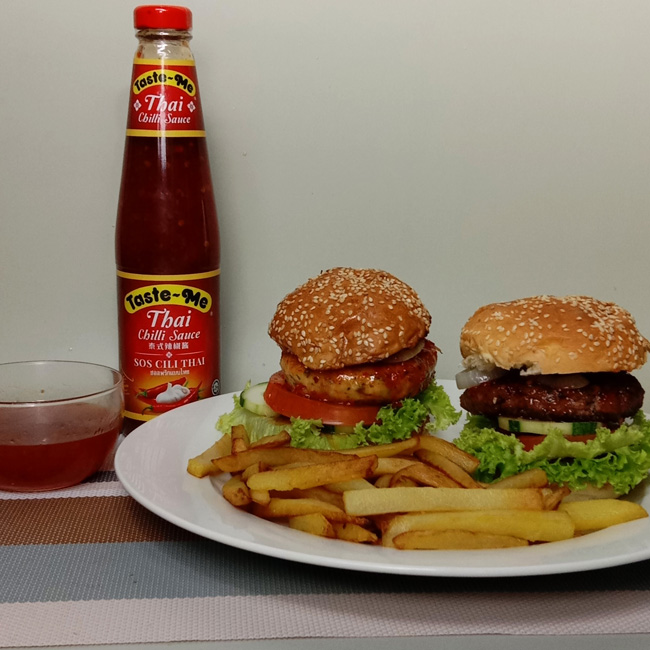 Taste-Me Thai Style Burgers with Taste-Me Thai Chilli Sauce
30/05/2023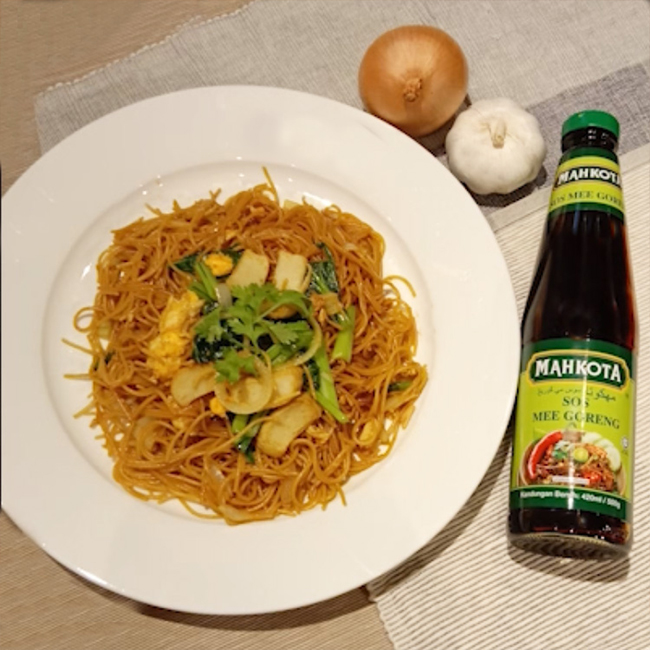 Pasta Goreng dengan Mahkota Sos Mee Goreng
20/06/2023
Let's make a one-pot dish with Taste-Me Oyster Flavoured Sauce!
Just get some fresh tiger prawns, cabbage, shiitake mushroom and glass noodles….
you can cook this delicious Claypot Tiger Prawn with Glass Noodles easily!
Ingredients
Soaked glass noodles
Taste-Me Oyster Flavoured Sauce
Cabbage
Tiger prawn
Minced garlic
Spring onion
Shiitake mushroom
How To Cook?
Step 1: Add in the soaked glass noodle. Toss with Taste-Me Oyster Flavoured Sauce. Then, mix thoroughly and put aside.
Step 2: Add in cooking oil and chopped garlic, and stir fry until fragrant.
Step 3: Add in shiitake mushroom slices and cabbage. Stir fry for 2-3 minutes.
Step 4: Add in tiger prawn and glass noodles, and mix well till it is cooked.
Step 5: Sprinkle some spring onion. Ready to serve!