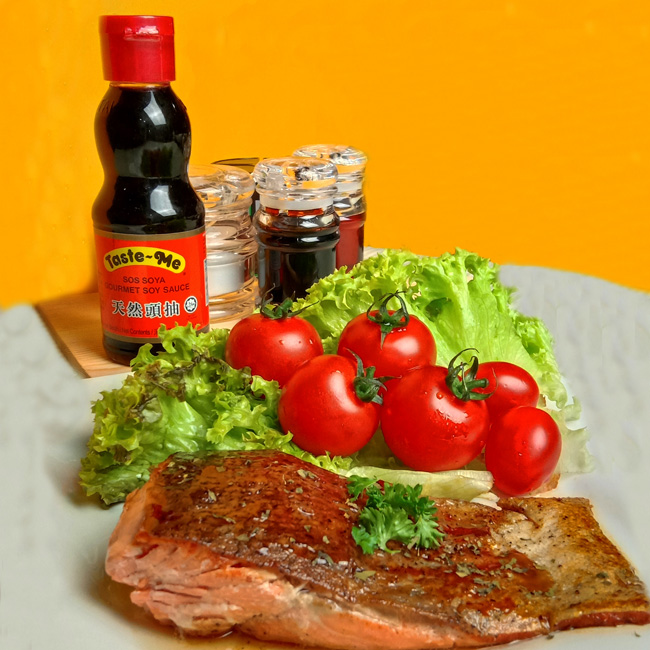 Taste Me Salmon Fillet with Taste-Me Gourmet Soy Sauce
30/05/2023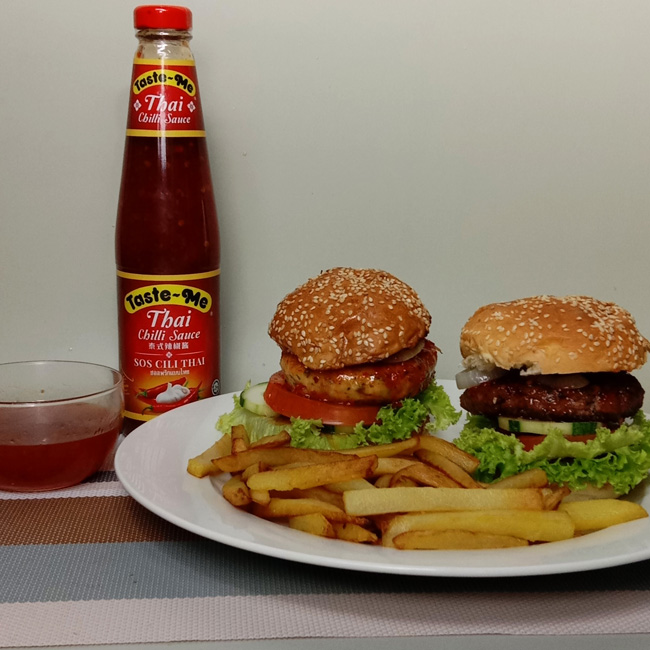 Taste-Me Thai Style Burgers with Taste-Me Thai Chilli Sauce
30/05/2023
This Nyonya-style chicken curry is a must-try!
You can make it easily with Taste-Me Chicken Curry Paste, lime leaves, okra, potatoes, and coconut milk.
The authentic Nyonya chicken curry is best served with fragrant white rice, wow ~ it is so delicious!
Ingredients
Chicken meat

Taste-Me Chicken Curry Paste

Potato

Okra

Lime Leaves

Chopped Garlic

Cooking oil

Coconut cream

Water
How To Cook?
Step 1: Marinate the chicken meat with half pack of Taste-Me Chicken Curry Paste. Put aside.
Step 2: Preheat the pan and fried cubed potatoes. Put aside.
Step 3: Heat cooking oil in a medium-sized pot, then stir-fry the garlic and lime leaves until fragrant.
Step 4: Add in the fried cubed potatoes, marinated chicken and the rest of the paste.
Step 5: Pour in 100ml of coconut cream, and 100ml of water. Cover up and let it simmer for 20 minutes.
Step 6: Add in okra slices and simmer for another 10 minutes till cooked. Ready to serve!