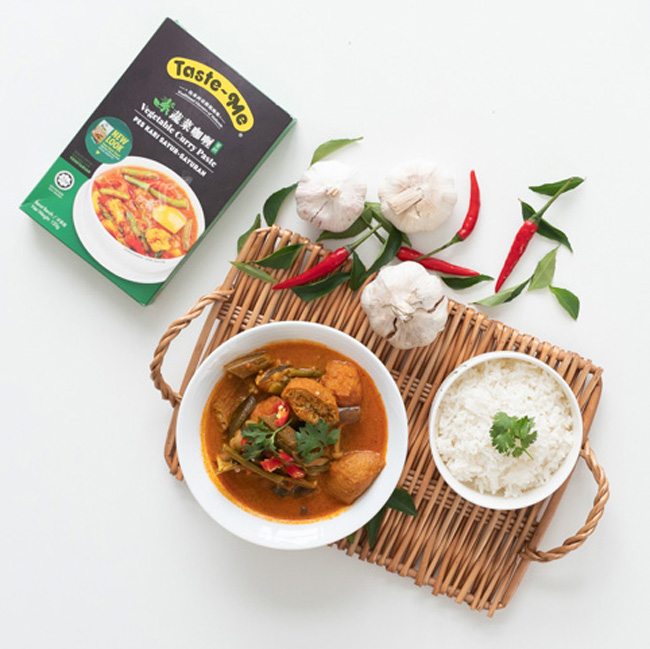 Mixed Vegetable Curry with Taste-Me Vegetable Curry Paste
30/05/2023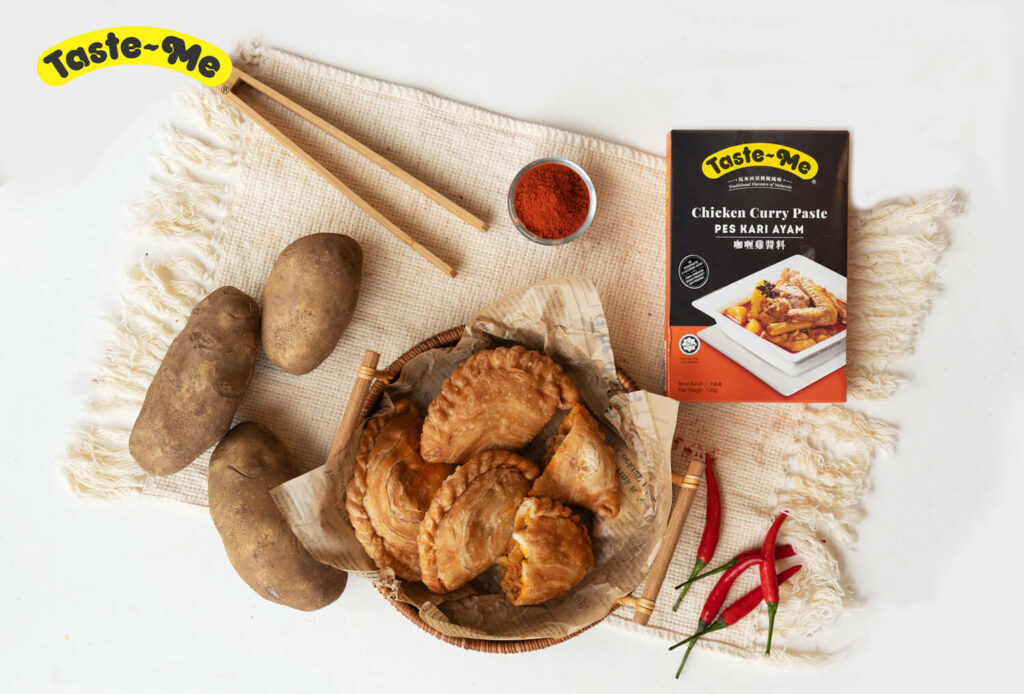 Does the smell of baked Chicken Curry Puffs gets you hungry & drooling for it?
Now you can make your own curry puff at home with Taste-Me Chicken Curry Paste. 
Ingredients
Puff pastry

Cooking oil

Chopped shallots

Minced chicken meat

Potatoes cubes
How To Cook ?

Prepare the puff pastry and pre-heat oven to 400 degrees.
Add oil, chopped shallots and minced chicken meat into a pan to cook for 10 minutes.

Add in Taste-Me Chicken Curry Paste and potatoes. Cook for 10 minutes to be used as filling.

Once the filling is cool, add the filling to the puff pastry. Fold it and bake for 15 minutes until golden brown. Ready to serve!