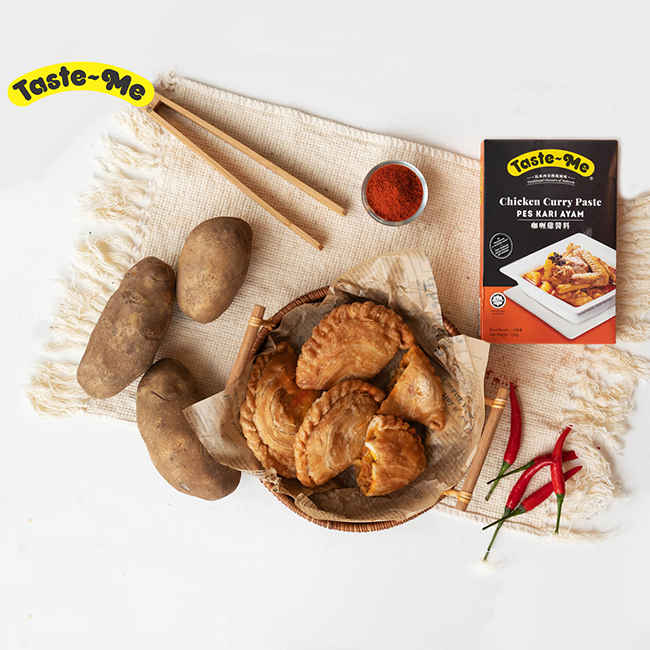 Chicken Curry Puff with Taste-Me Chicken Curry Paste
05/05/2023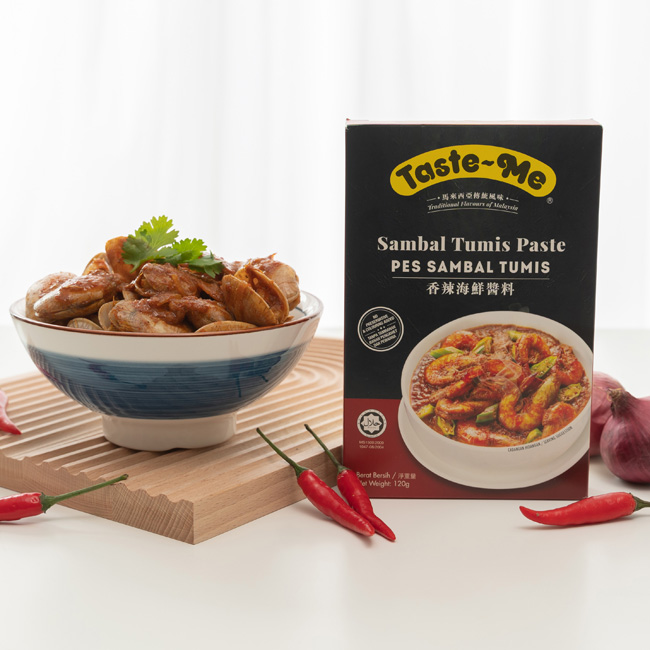 Stir Fried Sambal Lala with Taste-Me Sambal Tumis Paste
30/05/2023
It's so easy… simply just pick your favourite vegetable and cook it with Taste-Me Vegetable Curry Paste.
Ingredients
Eggplant pieces
Taste-Me Vegetable Curry Paste
Tomatoes pieces
Beancurd puffs
Long beans
Curry leaves
Corianders
Okra pieces
500ml Water
Seafood mushroom
Coconut milk
Red chillies slices
How To Cook ?

Pick your favourite vegetable and cut it into pieces.

Put 500ml water and add Taste-Me Vegetarian Curry Paste to boil.

Add in the vegetable ingredients.

Simmer until cooked.

Add in coconut milk. Sprinkle some red chillies slices. Ready to serve!