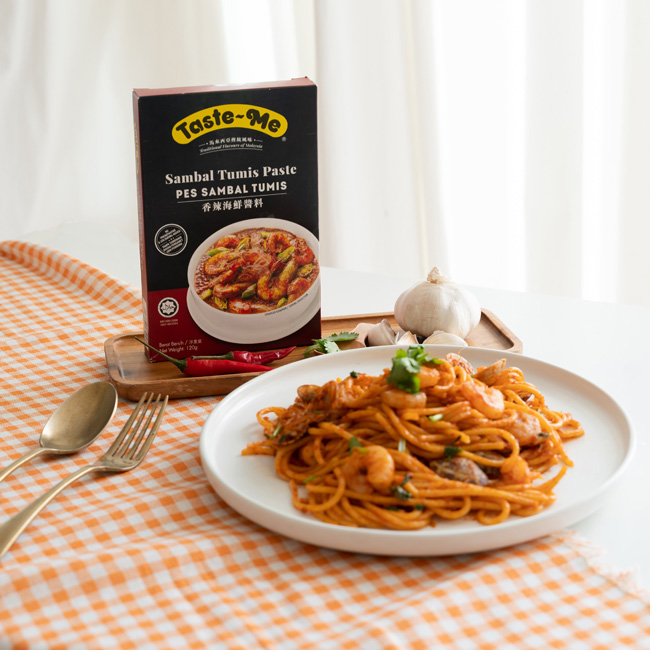 Taste-Me Spicy Seafood Spaghetti cooked with Taste-Me Sambal Tumis Paste
30/05/2023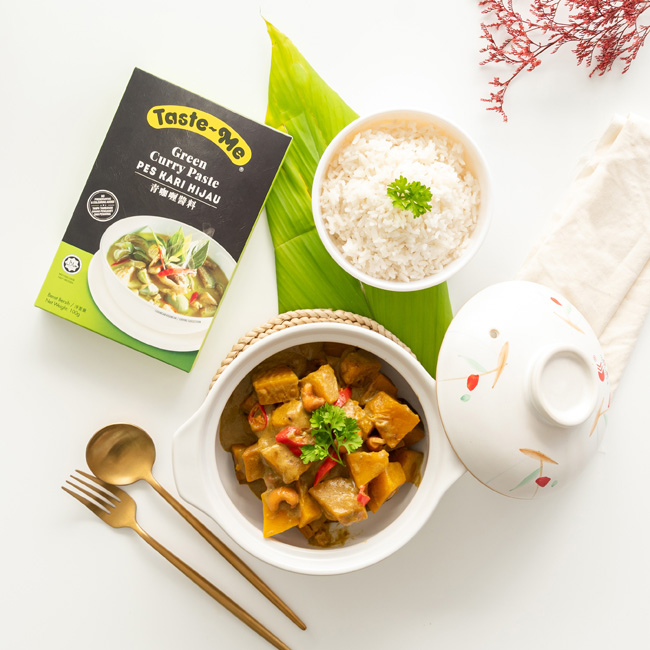 Taste-Me Thai Style Green Curry Pumpkin with Taste-Me Green Curry Paste
30/05/2023
Try this amazingly simple yet mouth-watering recipe — Sambal Salmon Parcel made with only 4 ingredients!
A salmon fillet, Taste-Me Sambal Tumis Paste, some red chili, and spring onions…
Now you're ready to amaze your family with the cool dishes!
Ingredients
Salmon fillet

Taste-Me Sambal Tumis Paste

Salt

Pepper

Spring onions

Red chili

Lime wedges

Baking paper
How To Cook?
Step 1: Lay the salmon fillet skin side down on a large square of baking paper.
Step 2: Season the salmon fillet with salt and pepper.
Step 3: Spread some Taste-Me Sambal Tumis Paste on the salmon fillet and top with spring onions and red chili.
Step 4: Fold a diagonal half of the baking paper over the salmon fillet, crimp along the edges to seal.
Step 5: Bring to microwave on high heat 180°C for 5 minutes.
Step 6: Garnish and ready to serve with lime wedges.