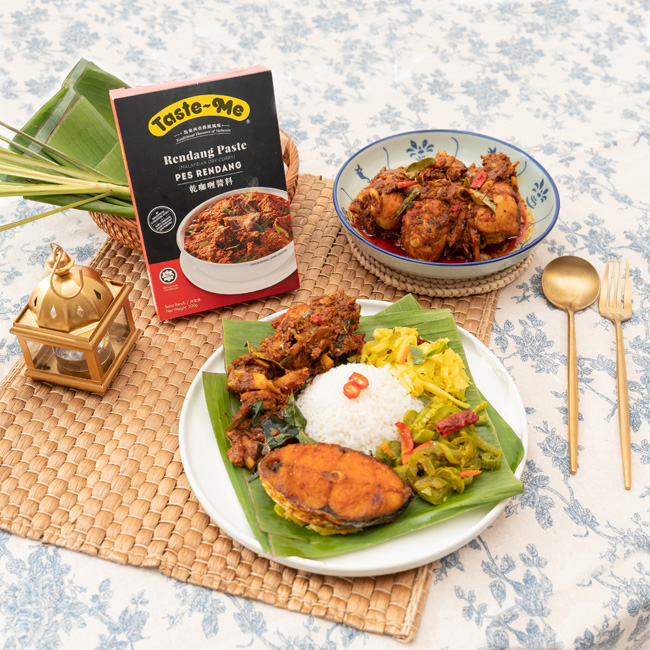 Taste-Me Nasi Padang Ayam Rendang with Taste-Me Rendang Paste
30/05/2023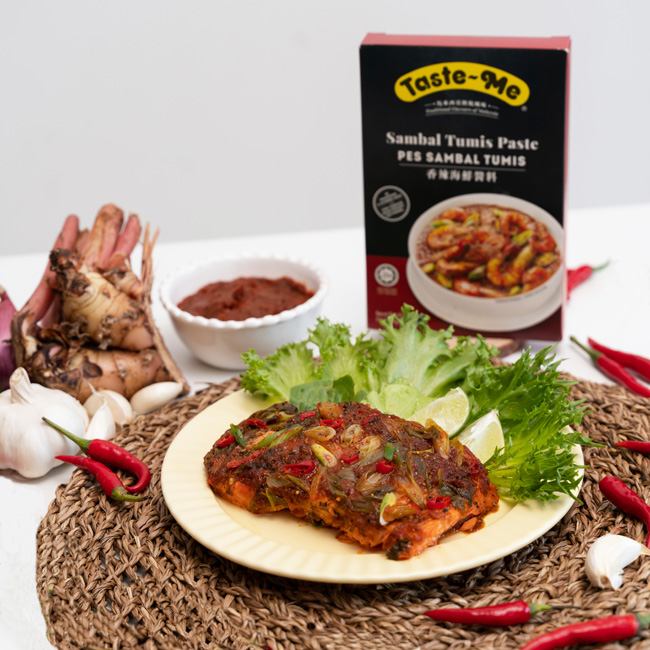 Taste-Me Sambal Salmon Parcel with Taste-Me Sambal Tumis Paste
30/05/2023
What sauces do you think to pair the best with for spaghetti pasta? Bolognese? Marinara? Or is it pesto?
Let's view this mind-blown cooking recipe that will unlock your spaghetti experiences to a whole new level: Spicy Seafood Spaghetti cooked with Taste-Me Sambal Tumis Paste! 
Ingredients
Spaghetti

Taste-Me Sambal Tumis Paste

Shrimps

Clams

Chopped Garlic

Coriander
How To Cook?
Step 1: Cook spaghetti in the salted boiling water until tender. Put aside.
Step 2: Heat up the pan and add cooking oil. Add chopped garlic and fry until fragrant.
Step 3: Fry shrimps, claims with medium heat until cooked.
Step 4: Add in Taste-Me Sambal Tumis Paste and cooked spaghetti, stir fry for 2-3 minutes.
Step 5: Sprinkle some coriander. Ready to serve!