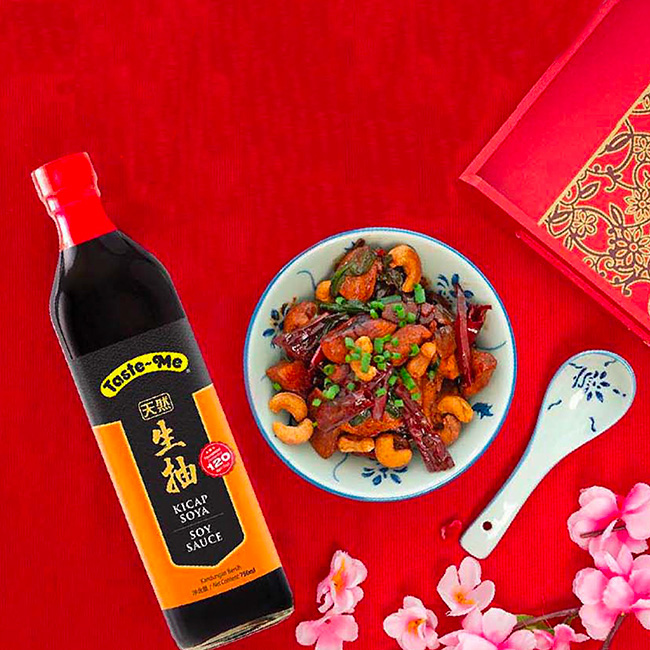 Taste-Me Lucky Kung Pao Chicken with Taste-Me Soy Sauce
30/05/2023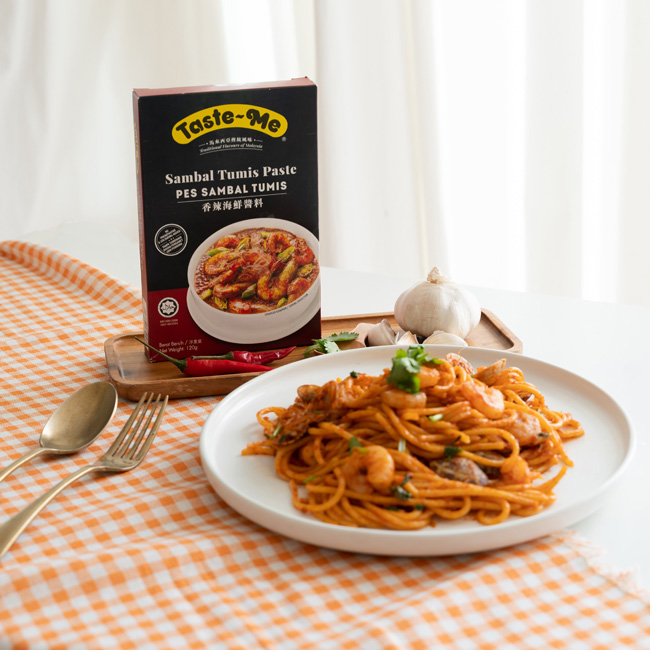 Taste-Me Spicy Seafood Spaghetti cooked with Taste-Me Sambal Tumis Paste
30/05/2023
What else could be better than having yourself a rendang meal?
Introducing Nasi Padang Ayam Rendang cooked with Taste-Me Rendang Paste.
Easy and quick!
Ingredients
Chicken meat

Taste-Me Rendang Paste

Cili padi

Ginger slices

Galangal

Lemongrass

Coconut milk

Onion

Chopped garlic

Lime leaves

Cooking oil

Red chilies

Water
How To Cook ?
Step 1: Pour in cooking oil, stir-fry the chopped garlic, onions, red chilies, and lemongrass until fragrant.
Step 2: Add in chicken meat, Taste-Me Rendang Paste, and some water. Simmer until cooked.
Step 3: Add in coconut milk and lime leaves, mix well. Ready to serve!