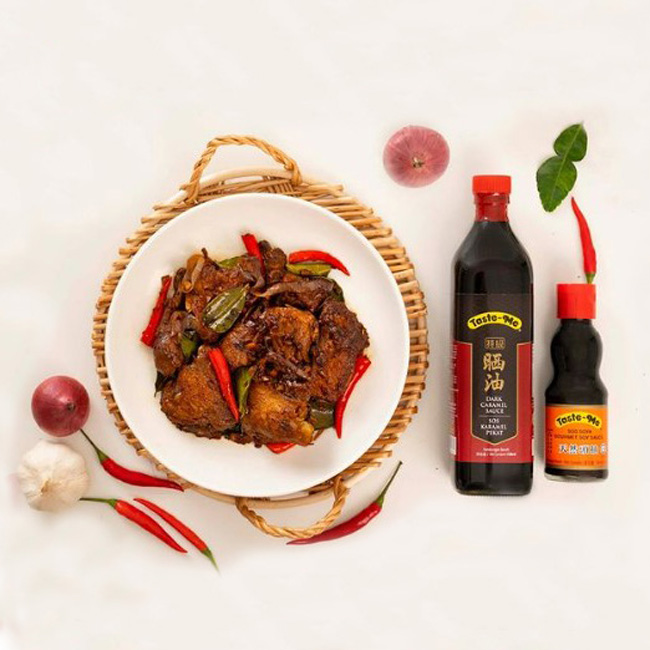 Taste-Me Ayam Kicap Pedas with Taste-Me Dark Caramel Sauce
30/05/2023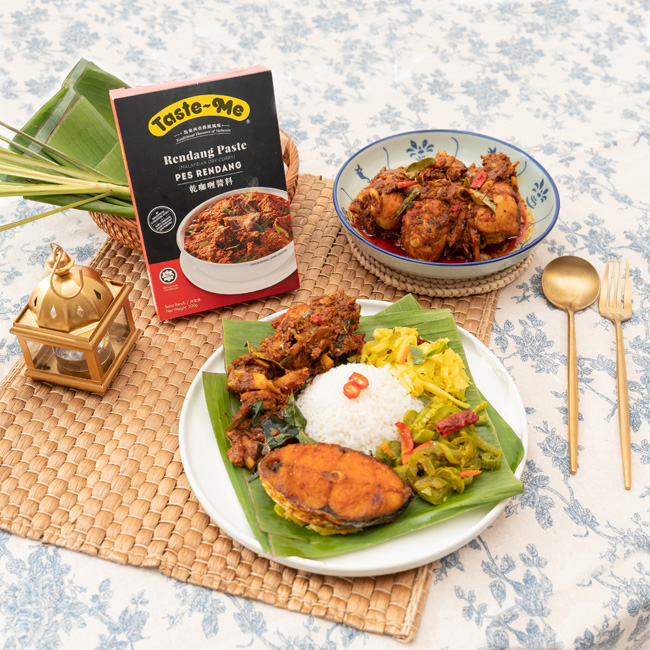 Taste-Me Nasi Padang Ayam Rendang with Taste-Me Rendang Paste
30/05/2023
A classic, old but gold recipe with Taste-Me Soy Sauce.
Cook this simple yet aromatic dish of Kung Pao Chicken features dried red chillies that are also synonymous with LUCK in Chinese culture.
Ingredients
Chicken cubes
Taste-Me Soy Sauce
Taste-Me Dark Caramel Sauce
Black vinegar
Spring onions
Dried chillies
Chopped garlic
Ginger slices
Cashew nuts
Cooking oil
How To Cook ?
Step 1: Marinated the chicken cubes with Taste-Me Soy Sauce, Taste-Me Dark Caramel Sauce and black vinegar for 30 minutes.
Step 2: Add in cooking oil in the pan, stir-fry the chopped garlic, ginger slices, dried chillies, and spring onions till aromatic.
Step 3: Add in the marinated chicken cubes and stir until cooked. Ready to serve!