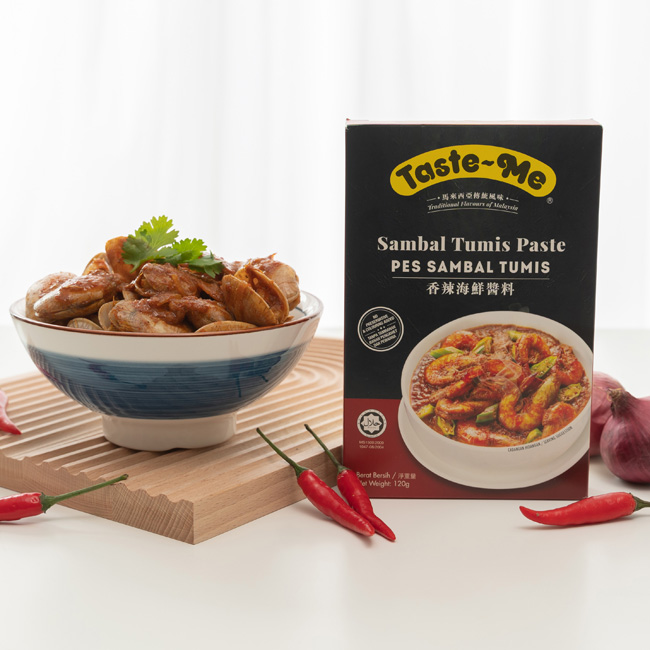 Stir Fried Sambal Lala with Taste-Me Sambal Tumis Paste
30/05/2023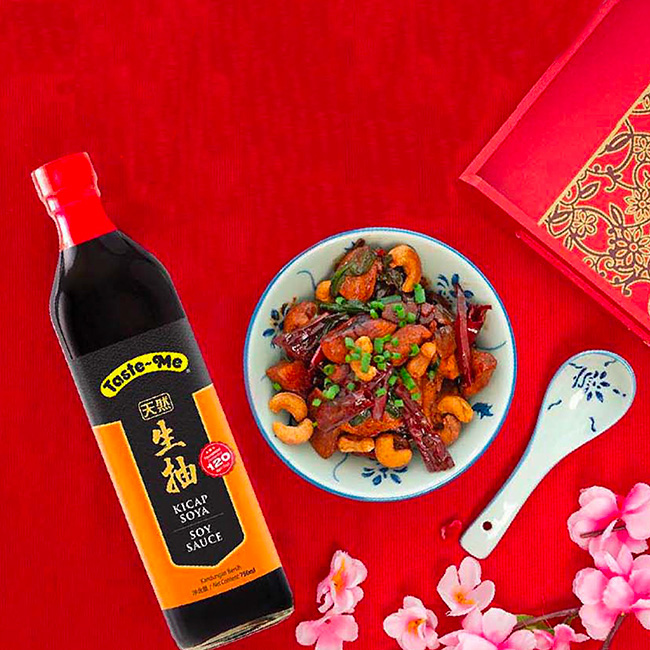 Taste-Me Lucky Kung Pao Chicken with Taste-Me Soy Sauce
30/05/2023
A staple Malay dish whenever you're at a Kedai Melayu - The Ayam Kicap Pedas.
Vamp up your home-cooked dishes with this Malaysian-Indonesian recipe.
Do you like your Ayam Kicap Pedas sweeter or spicier?
We vote for spicy.
Ingredients
Chicken meats

Taste-Me Dark Caramel Sauce

Taste-Me Gourmet Soy Sauce

Onion slices

Chopped garlic

Lime leaves

Cili padi

Ground chili paste

Cooking oil
How To Cook ?
Step 1: Fried the chicken meat till cooked. Put aside.
Step 2: Put in cooking oil and fry the chopped garlic, lime leaves until fragrant.
Step 3: Add in some ground chili paste and fried chicken meat. Then, add in Taste-Me Gourmet Soy Sauce and Taste-Me Dark Caramel Sauce. Mix well.
Step 4: Add in onion slices and cili padi, and stir fry until cooked. Ready to serve!